Original Article
By Giovanna Drpic
Hello, friends! 👋👋🏽👋🏿 Knowing whether or not you have a winning idea on your hands doesn't have to be so complicated. In many cases, if you think you can put a new twist on an existing idea, that may be your calling card.
Today, we put the spotlight on Carlos Tamajon. He's the owner and founder of The Crafty Gamer, a shop that takes game night to a whole new level.
In today's Generation Si! newsletter (Part One), you'll learn the following:
🌴How to go about finding which business to go into
🌴How marketing should fit into your plans, timeline-wise
🌴 Why there's no shame in starting really small and building from there
🌴Here's Carlos Tamajon and what he's learned as owner and founder of The Crafty Gamer…
"I was supposed to be making Pixar movies. And now I'm selling board games and making candles."
After getting a degree in Computer Animation, it may seem like Carlos Tamajon really strayed from his plan.
But through The Crafty Gamer, a niche business he founded that merges the world of tabletop gaming with scented candles, Tamajon still found a way to focus on imagination.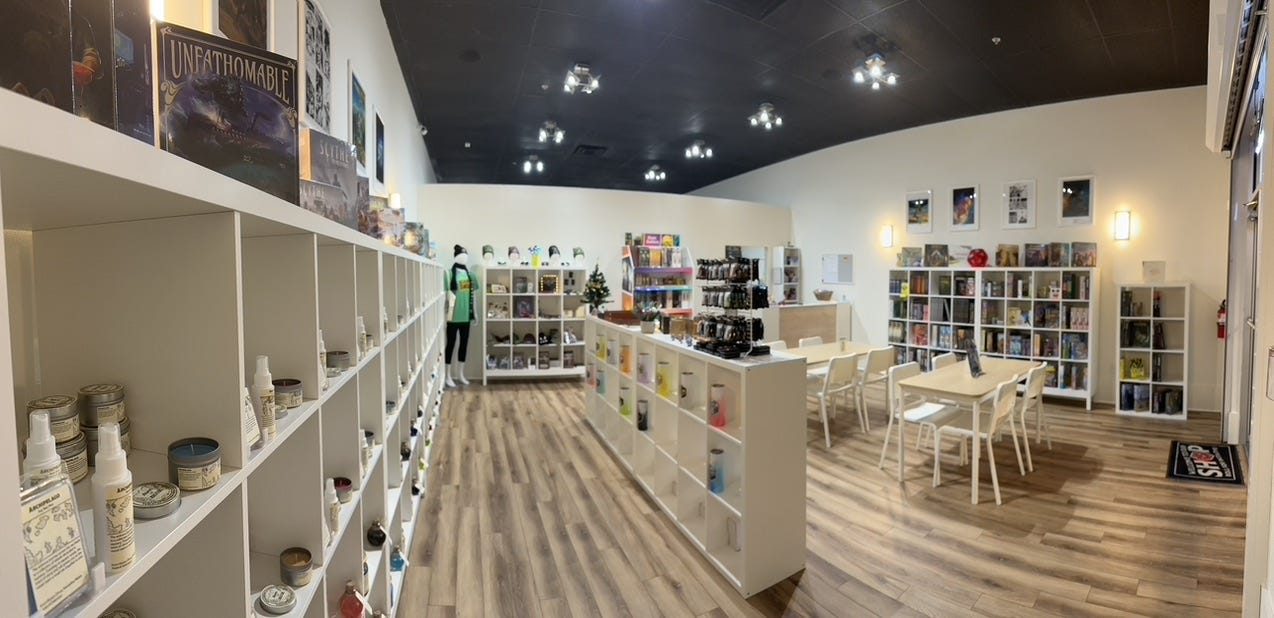 THE TIP JAR (Tips provided courtesy of Carlos Tamajon)
STARTING OUT: "So, [the] top thing is to find a niche that you're passionate about… And try to find all the different kinds of products or services… forms of revenue that you can generate within that space."
PRO TIP: "Don't try to over-innovate. Try to perfect… We make candles at the end of the day… We've got a niche and, you know, we just change the branding, and we modify something that's already established…"
In the end, he says it boils down to creating value in a product or service. "You just have to improve. You just have to do something different and better than somebody else who came before."
STEEPED IN SKILLS (mid-career): "You wear so many different hats, organization is the #1 key thing. Without that, you're pretty much just going to do procrastination work - setting up social media and all those other things."
Tamajon says that work shouldn't take a full day to do.
Instead, he says, "You've gotta formulate a business plan. You have to organize. You have to set up, you know, your key operating stuff."
STARTING OVER: "If nobody knows that you've built a stage in an open field, no one's going to know to drive there. You have to be able to market yourself. And I feel like marketing yourself is the most difficult thing. And it's a lot more than just sharing on your personal Facebook. It's finding trends and really understanding, you know, how to use advertising and… Adwords and Google Maps, or whatever it might be for your particular kind of business. It's the driving force. It's how you get your leads. It's how you generate clientele. It's how you generate… your fan base. And I feel like a lot of people let it fall by the wayside. And they make it a 'year three' plan. It should be a 'day one' plan."
I'LL NEVER DO THAT AGAIN: "Horizontal growth in business structure… We started off with candles. We made 6 variations of those candles. Then, we started getting into laser engraving. Then, we started getting into apparel. Then, we started getting into all these different lifestyle things."
What Tamajon learned is that, instead of branching out too much, it's better to "perfect your product. Go vertical. Make a candle. Perfect the candle. Advertise the candle. Get known for the candle. Or get known for that particular product. Be more Apple and less… Microsoft. Microsoft has the money to spread around and make video games and computers and everything else. You don't have to do everything. Do vertical scaling."
BEST ADVICE FROM "LA CASA"/BEST "HOUSE" ADVICE: "I think one of the things that my parents taught me is that you can't build something alone. You have to build it with other people. And you have to put yourself out there. And your success should never be reliant on another person's passions. So while you may be able to depend on somebody, you have to be the driving force in your own success. And you can bring other people along for that ride, but you have to be that catalyst."
IF POSSIBLE, TRY TO BRING IN ELEMENTS THAT INVOLVE THE SHARED HUMAN EXPERIENCE
"Scent is very closely tied to memory. If I tell you to remember your grandparents' house, you may even remember the smell of the living room or the kitchen…"
Tamajon wanted to bring that sensory experience to the tabletop gaming world to create an immersive experience.
"It's all about theater of the mind. We're all playing [with] our imagination. Everything about tabletop gaming is all about the imagination. So I think that what we're offering is vastly different from, you know, what a regular candle has to offer. Because we're trying to build a world around it and the world that's in your mind."